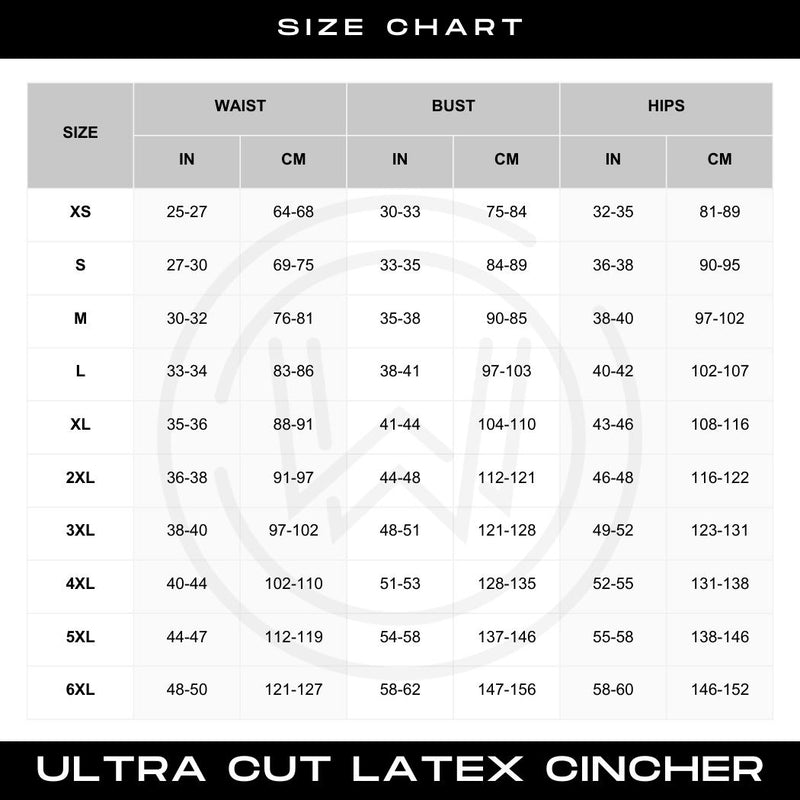 Each product has its own unique size guide located on the product page. We cannot guarantee at 100% that the size will work for you however we do have a 95% accuracy when using our size guides.
Please Note
Due to the nature of the materials we use, our sizes may not match your typical sizes. It is important to input the most accurate information. Our size chart is based on average sizes for height and weight. The Define Bands run small so the size given may not be the size you expect.
Still Not Sure?
If your weight is towards the end of the weight range, choose the next weight range up.
Use the size chart to find the best size based on your height and weight. It is important that you use your current body weight.
If you are still not sure if the size the product size guide is giving you is correct, please read the following articles for differing body types. 

Instructions for Putting On Your Define Band


Step 1
Wrap the band around your waist at the smallest part of your midsection, generally around your belly button area.
Bring the two ends together and ensure the zipper is connected properly before you start zipping.


Step 2
Once the band is around your belly button, connect the two sides and begin to pull the zipper up.
Pull the bottom of the band down after zipper is all the way up.





Step 3
Secure the velcro straps after zipping. Do not overly tighten straps.
The straps should be left undone and open, or removed, when doing abdominal exercises.
We have a 30 day exchange policy if you have sizing issues.
Available in sizes XS-6XL. Use our size quiz above, which has a 98% accuracy rating, to find your perfect fit. If you still have questions about your size, please read our Size Guide.

These bands are available with three different compression levels to fit your needs.

Use: Use for additional support, improvement of posture, and light to medium compression for waist shaping. Can be used post pregnancy, may help with diastasis recti. Ask doctor before using. May help reduce waist size over time with consistent use. Comfortable, breathable for all day wear under or over clothing.

• 100% High-Quality Latex
• Flexi-Steel Rods
• For long or short torsos
• 3 Rows of hook-and-eye closures
• Provides abdominal support
• Controls and slims the waistline and abdomen
• The short back design prevents rolling
• High Compression
• Slims and Controls Waistline
• Use daily underclothing


Materials: 100% Heavy-Duty Latex
Care: To maintain the quality and strength of the materials, Hand Wash in Warm Water.
Air Dry Garment By Hanging or Lay Flat to Dry. Do Not Bleach, Do Not Iron.
What Waist Has Been Featured On
Customer Reviews
Write a Review
Ask a Question
Filter Reviews:
breeze
Im Pretty
strain
discomfort
folding
sizing right
⏳️⏳️⏳️
action
digging
grass