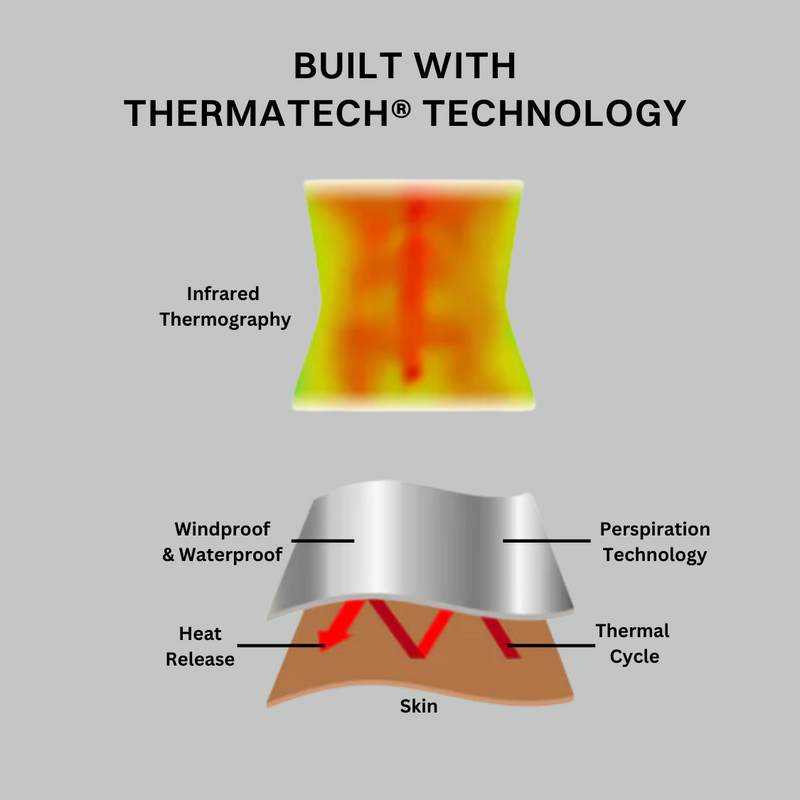 • High-quality neoprene design
• ThermaTech™ lining
• Velcro compression strap (no zipper)
• Sweat-producing
• Full midsection coverage
• Back support
• Latex Free
• Unisex
• No boning

HOW IT WORKS
Proven to get faster results during workouts with our science-backed, ThermaTech™ technology which: boosts sweat production, provides support and compression while increasing intensity. Target stubborn abdominal fat and cover your entire midsection with our supportive and innovative exercise band. The MT VaporTech™ Sweatband can also be worn as a support garment over or under clothing.
MATERIAL
Features our specially designed, heat-trapping neoprene material and a velcro compression strap (no zipper) that adjusts as your waistline reduces.

Inside: ThermaTech™ Middle: 100% Neoprene Outside: 100% Polyester

PRODUCT CARE
To maintain the quality and strength of the materials, we recommend hand washing this item with mild soap in warm water. Air dry garment by hanging or lay flat to dry. Do not bleach, do not iron.
What Waist Has Been Featured On